Let's set up your personal
buildertrend account
Your are the most important member of our team and Buildertrend is packed with features that can ensure you stay informed and engaged throughout the entire process.
We deliver unprecedented customer service to you by giving you direct access to your project.
➥  Open the email from [email protected] with the subject line:
              Tryon Builders LLC requests your participation in Buildertrend.
➥ Click Accept at the bottom of the email
➥ Create your new Username and Password and Login!
Login to Buildertrend from your computer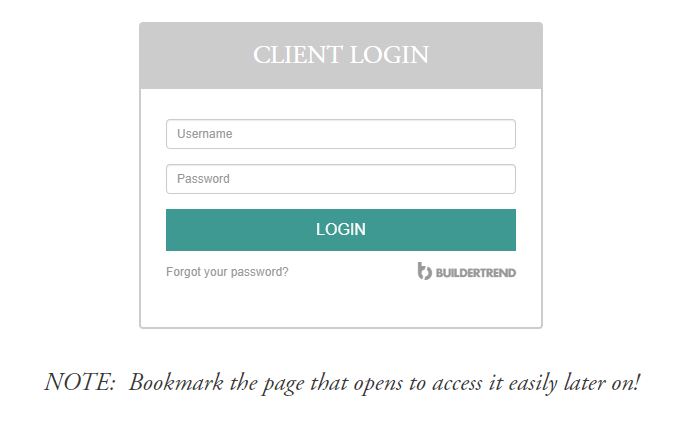 WELL DONE!
CLICK TO THE NEXT STEP AND KEEP LEARNING ABOUT HOW BUILDERTREND CAN HELP US KEEP TRACK OF YOUR PROJECT!
YOU'RE GOING TO LOVE IT! 
👇🏼 NEXT STEP 👇🏼